The Valor VL 100 is a big leap in payment solutions. As part of the Valor system, you can have complete payment unity combing it with Valor's Paytech Gateway and Virtual Terminal, that allow for versatile payment acceptance.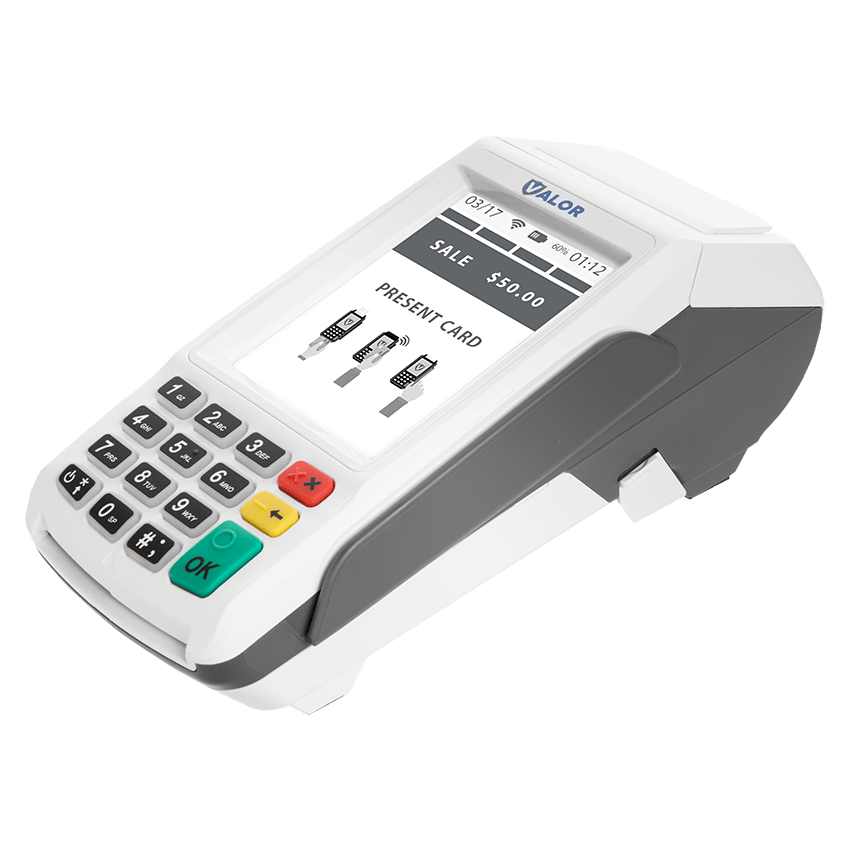 The Valor PayTech VL 100 is the first step to unifying your merchant's payment experience. Business owners can take advantage of the Valor PayTech system, combining their VL 100 with the Valor PayTech Virtual Terminal and Gateway with shopping cart integration.
Merchants can finally bring their entire business under one payments roof. The easy-touse Valor VL 100 offers a full-color LCD touchscreen with EMV and NFC payment acceptance. Along other incredible features, such as SMS receipts, the Valor VL 100 is the new favorite of merchants and partners everywhere. Not-So-Standard Standard Features
• Multiple connectivity options including Ethernet, WiFi and Dial-Up allow for any business to connect
• Auto-Connection Fallback allows for the device to reconnect via another connection option if one were to fail, keeping you always connected.
• Digital Signature options
• SMS Receipts allow businesses to go green
• EMV and NFC ready to take the most secure payments and prevent fraud